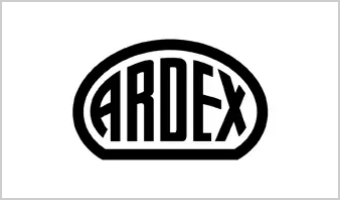 Ardex are always are the forefront of innovative high performance tiling products, in addition to their industry-standard ranges of tiling grouts and adhesives, they have also curated a collection of tools and accessories to maker professional installers and tilers lives easier. The Ardex Tile Adhesive & Grout mixing paddle is one of these products. The Ardex Mixing Paddle can be used with any standard electric drill for easy mixing of tile adhesives, tile grouts, levelling compounds or waterproofing products.
Specially designed for even consistency, the whisk paddle ensures speedy and thorough mixing of powder and water or latex products when used with a heavy duty, slow speed electric drill. The thin stem design gives you greater freedom of movement and ensures that your hands don't get tired or suffer from repetitive vibrational strain.
Features & Benefits of the Ardex Tile Adhesive & Grout Mixing Paddle
Delivery Times
Delivery times for all delivery services are Monday to Friday (excluding Bank Holidays) 8am - 6pm. A 'working day' is Monday to Friday, excluding bank holidays. Weekends and bank holidays do not count as working days.
Delivery Costs
For information on delivery costs, please visit the main Delivery page.
Delivery Damages
It's important that you indicate the damages on the delivery note when you sign for the goods. Notify The London Tile Company by calling our advice line on 0333 320 80 48 if there are any damages or irregularities to your order within 24 hours of delivery.