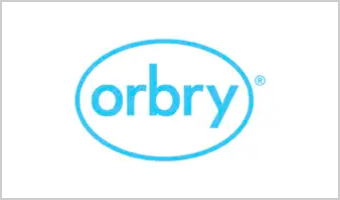 Complete the shower area of any wet room installation with the addition of the Orbry Shower Screen. Not only will the glass shower screen prevent shower water from splashing to other areas of the room, it will still allow for that sense of spaciousness and simplicity that is inherent in wetrooms.
Features and benefits include:
a range of widths: 735mm - 1190mm
Height: 2m
Glass: 10mm toughened glass (coated with genuine clearshield coating on 1 side)
Supplied as a full kit including: Surface (sit-on) wall and floor channels, telescopic wall bar, 2-man delivery to your room of choice, and delivery within 5 - 7 working days from date of order
Shower screens with a width of 790 or less don't need to have a wall bar and can be stabilised using an designer corner arm instead.
Upgrades and Additional Products for the Orbry Shower Screen (790mm)
Customise the look of the shower enclosure by replacing the standard products that come in the kits. You can also purchase additional optional items that allow you to extend the shower screen into different configurations.
Upgrade Options
Choose to upgrade the telescopic wall bar to any of the following products: designer wall bar, glass to glass bar (when connecting to another glass panel), or to the designer corner bar (for screens 790mm wide or less or when multiple screens are joined together). You can also choose to upgrade the standard surface, or sit-on, wall and floor channels to a recessed, or sit-in, wall and floor channels.
To replace the standard kit items, simply select your upgraded option using the drop-down boxes underneath the 'Select Requirements' section in the grey product information box.
Additional Items
Optional products are also available at an extra cost. These optional items allow you to create a shower area unlike any other and include products such as aluminium joints, glass return panels, corner bars, extra wall bars, and a double robe hook.
To add additional items to your wet room shower screen order, simply tick the boxes of the items that are required under the 'Additional Items' section in the grey product information box.
By upgrading and purchasing additional items that fit your Orbry Shower Screen, the options are endless when it comes to creating a shower screen that will meet your needs.
Buy a complete Orbry wet room solution and get a lifetime guarantee. For more details see the Orbry Lifetime Guarantee page.
Please Note: Orbry shower screens are 'special stock' items and are non-refundable, so please ensure you are satisfied that the item is fit for purpose prior to order placement.
Delivery Times
Delivery times for all delivery services are Monday to Friday (excluding Bank Holidays) 8am - 6pm. A 'working day' is Monday to Friday, excluding bank holidays. Weekends and bank holidays do not count as working days.
Delivery Costs
For information on delivery costs, please visit the main Delivery page.
Delivery Damages
It's important that you indicate the damages on the delivery note when you sign for the goods. Notify The London Tile Company by calling our advice line on 0333 320 80 48 if there are any damages or irregularities to your order within 24 hours of delivery.