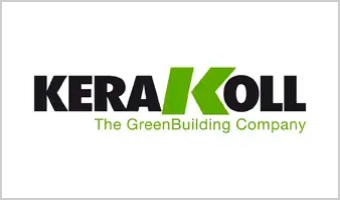 Kerakoll Primer A Eco is a certified, eco-friendly, water-based surface isolation and primer for dry, absorbent mineral/cement/gypsum or anhydrite-based substrates, ideal for use in GreenBuilding. This primer safeguards the health of both operators and the environment, and comes in 5 Litre containers.
Kerakoll Primer A Eco is single-component and solvent-free with very low volatile organic compound emissions. It will bind dust, extend the workability of mineral adhesives and levelling products and is suitable for use on heated substrates.
Kerakoll Primer A Eco develops an isolating, cohesive film which neutralises the expansive chemical reaction of gypsum or anhydrite-based substrates in contact with mineral mortars and adhesives. This primer reduces and regulates the absorption of highly porous substrates.
Features and Benefits of Kerakoll Primer A Eco (5L)
Click the links below to see the technical specifications and user guides for this product.
Delivery Times
Delivery times for all delivery services are Monday to Friday (excluding Bank Holidays) 8am - 6pm. A 'working day' is Monday to Friday, excluding bank holidays. Weekends and bank holidays do not count as working days.
Delivery Costs
For information on delivery costs, please visit the main Delivery page.
Delivery Damages
It's important that you indicate the damages on the delivery note when you sign for the goods. Notify The London Tile Company by calling our advice line on 0333 320 80 48 if there are any damages or irregularities to your order within 24 hours of delivery.