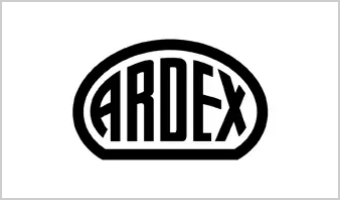 Ardex Flex FL Tile Grout is a rapid setting flexible cement based tile grout, perfect for application on both walls and floors. Ardex FL Tile Grout is suitable for grouting joints from 3mm to 15mm wide. It can be used with porcelain, ceramic, non-moisture sensitive natural stone and quarry tiles, as well as extruded tiles and glass block-work.
The freshly applied grout mortar can receive foot traffic after 90 minutes at 20ºC. Once hardened, Ardex FL Tile Grout is weather resistant, unaffected by water, and can be used for internal and external tiling in dry and wet locations, including swimming pools with non-aggressive water conditions.
Ardex FL Tile Grout is formulated to blend to a uniform colour, ensuring a consistent, streak-free finish, and it is suitable for commercial and domestic locations including swimming pools, showers and kitchens. Some of the most popular colours are also available in Ardex ST Silicone for a perfect colour match.
Features of Ardex-Flex FL Tile Grout
Click the links below to see the technical specifications and user guides for this product.
Delivery Times
Delivery times for all delivery services are Monday to Friday (excluding Bank Holidays) 8am - 6pm. A 'working day' is Monday to Friday, excluding bank holidays. Weekends and bank holidays do not count as working days.
Delivery Costs
For information on delivery costs, please visit the main Delivery page.
Delivery Damages
It's important that you indicate the damages on the delivery note when you sign for the goods. Notify The London Tile Company by calling our advice line on 0333 320 80 48 if there are any damages or irregularities to your order within 24 hours of delivery.