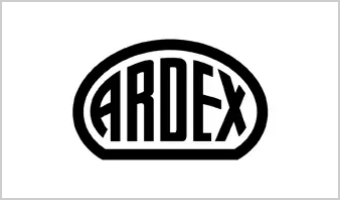 Leave a great lasting impression on your tiling project with this grouting sponge. The specialised Ardex Grouting Sponge is a highly absorbent square-cut sponge for washing off excess grout residue from tiles and hard surfaces. The dense and open pore construction of the sponge is effective at absorbing the excess grout and wash water, leaving a streak and smear free finish on your surface and tiles.
Whilst the open porous surface is great for cleaning grout off the tile face, you can also use the square edges to get into tight corners, ensuring no dirt or residue is left behind and leaving your tiling project clean and professional. This Ardex Grouting Sponge measures 165mm x 115mm x 70mm and is the perfect ergonomic size for easy use - again and again.
Features & Benefits of the Ardex Grouting Sponge
Delivery Times
Delivery times for all delivery services are Monday to Friday (excluding Bank Holidays) 8am - 6pm. A 'working day' is Monday to Friday, excluding bank holidays. Weekends and bank holidays do not count as working days.
Delivery Costs
For information on delivery costs, please visit the main Delivery page.
Delivery Damages
It's important that you indicate the damages on the delivery note when you sign for the goods. Notify The London Tile Company by calling our advice line on 0333 320 80 48 if there are any damages or irregularities to your order within 24 hours of delivery.