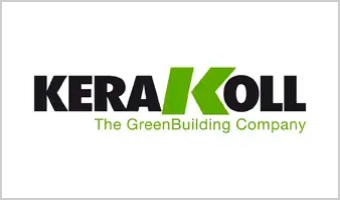 The Kerakoll Fugabella range is an eco-friendly range of coloured tile grouts in 50 different colours. It's the ideal grout for those wanting a stunning high quality finish to their interior design projects. The broad range of colours to choose from means design options are endless. You can create the illusion of a continuous tiled surface by picking a colour that matches the colours of your tiles.
Kerakoll Fugabella is a resin-cement for grouting of ceramic and porcelain tiles, mosaic and natural stone too. Like the other products in the Kerakoll range, Fugabella is eco friendly and a perfect green product for bio-building. This grout is a recyclable inert material, avoiding waste disposal costs and environmental impact.
Traditional grouts are left in the past with this new generation of high performance grouting. They're extremely easy to work with and contain no portland cement. It is abrasion resistant, water and stain repellent and has fantastic colour uniformity and durability.We have 50 colour shades of tile grout and matching silicones in stock today. Find your perfect grout solution right here at The London Tile Co.
Features and Benefits of Kerakoll Fugabella Decorative Resin Cement Grouts
Click the links below to see the technical specifications and user guides for this product.
Delivery Times
Delivery times for all delivery services are Monday to Friday (excluding Bank Holidays) 8am - 6pm. A 'working day' is Monday to Friday, excluding bank holidays. Weekends and bank holidays do not count as working days.
Delivery Costs
For information on delivery costs, please visit the main Delivery page.
Delivery Damages
It's important that you indicate the damages on the delivery note when you sign for the goods. Notify The London Tile Company by calling our advice line on 0333 320 80 48 if there are any damages or irregularities to your order within 24 hours of delivery.