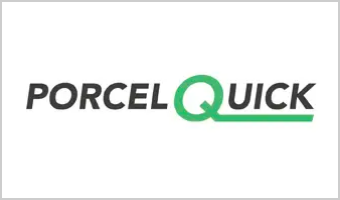 PorcelQuick Stainless Steel External Tile Trims are formed corners that protect the edging of your outdoor tiles from damage. They improve the overall structural integrity of a tiles area by absorbing compressive impacts and prevent chipping on the tiled edge. The PorcelQuick 316L Stainless steel tile trim is 2.5 metres long with a pre formed 20mm tall rounded edge. We also stock straight edge and double pencil edge tile trims too.
PorcelQuick Stainless Steel External Tile Trim is an affordable and quick solution to profiling 18-20mm thick porcelain tiles. The trims are made from strong stainless steel and can be used to finish edges on steps, swimming pool surrounds and borders. The PorcelQuick Round Edge trim features a curved edge and measures 80x21x2500mm.
Unlike other metal tile trims, the stainless steel profile has a smooth and non porous surface making it especially difficult for the adhesion and survival of bacteria, fungi and micro organisms such as viruses. The high level of hygiene associated with the substrate is why PorcelQuick 316L outdoor tile trims is why they're often used around swimming pools. It's also unlikely to suffer dents and nicks because of its tensile strength, keeping it safe to walk on and free from aesthetic damage.
Features and Benefits of Features and Benefits of PorcelQuick Stainless Steel Trims
Click the links below to see the technical specifications and user guides for this product.
For more information on ProcelQuick trims and to see an installation guide, please watch the video below:
Please note:This item is currently a click & collect only product due to the length of the trim. Please click the Click & Collect tab for more information.
Most of our tile trims are 2.5metres in length - making them longer than a standard pallet. Because of this, tile trims are currently available for a click & collect in-store pickup service. Click & Collect orders are placed online as normal, and you can choose your pickup location at the checkout.
Delivery Options
If you can't get into a branch or want this item delivered to you, it may still be possible. You can contact The London Tile Company on 0333 320 80 48 to talk about a bespoke delivery service for these products on an extra long-length pallet.