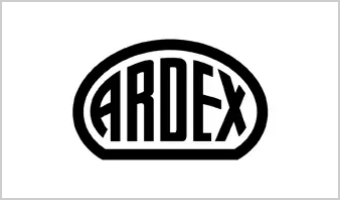 Ardex WPC creates a protective waterproof coating that prevents leaks & water damage to internal walls, floors and adjoining wet areas - the ideal solution for tanking wet rooms. This rapid drying flexible waterproof coating is white and can be used on backgrounds such as cement or gypsum plaster, plasterboard or wood-based materials in domestic or commercial kitchens, showers and bathrooms. It can also be used for sealing internal corners between walls, filling holes, joints and gaps around pipes, baths and showers.
The Ardex WPC system is quick & easy to apply with a roller, paintbrush, or even a trowel. The box even includes free roller & scrim tape to make your install easier. Its Rapid dry formula allows tiling to commence after just ninety minutes with an average coverage of two coats being approximately 6.6m2 per unit.
Features & Benefits of the Ardex WPC Flexible Rapid Drying Waterproof Coating
Click the links below to see the technical specifications and user guides for this product.
Delivery Times
Delivery times for all delivery services are Monday to Friday (excluding Bank Holidays) 8am - 6pm. A 'working day' is Monday to Friday, excluding bank holidays. Weekends and bank holidays do not count as working days.
Delivery Costs
For information on delivery costs, please visit the main Delivery page.
Delivery Damages
It's important that you indicate the damages on the delivery note when you sign for the goods. Notify The London Tile Company by calling our advice line on 0333 320 80 48 if there are any damages or irregularities to your order within 24 hours of delivery.