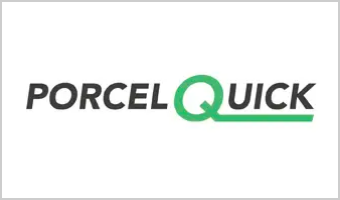 The PorcelQuick Adped System is designed to speed up the installation of outdoor paving slabs. The innovative and unique system requires less materials, reducing your costs, and dramatically lowers your carbon footprint. Adped rings create a series of pedestals, easily built up to the required height using a mix of sand & cement. Tiles can be fixed using a traditional tile adhesive.
The paving pedestal system easily handles loads of 1000kg and resists structural movement - keeping your outdoor tiling project stable. Using 80% less materials has a huge effect on the carbon footprint of your project too, making your outdoor installation as green and eco friendly as possible.
Using the PorcelQuick Adped system really couldn't be easier, just twist and snap the adped rings as per your requirement, then build them up with standard outdoor tile adhesive! The Adped system therefore is the easiest, most cost effective, and most eco-friendly external installation system for porcelain tiles 18mm or more thick.
Features and Benefits of PorcelQuick Adped System
Click the links below to see the technical specifications and user guides for this product.
Delivery Times
Delivery times for all delivery services are Monday to Friday (excluding Bank Holidays) 8am - 6pm. A 'working day' is Monday to Friday, excluding bank holidays. Weekends and bank holidays do not count as working days.
Delivery Costs
For information on delivery costs, please visit the main Delivery page.
Delivery Damages
It's important that you indicate the damages on the delivery note when you sign for the goods. Notify The London Tile Company by calling our advice line on 0333 320 80 48 if there are any damages or irregularities to your order within 24 hours of delivery.
What our customers say
Posted by Matt Woods on 19th Apr 2022
Easy to order, and delivery was ahead of schedule only 24hrs after purchase. Excellent!